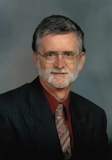 William Arthur Warnick
President
905-531-4350
Bill Warnick with the assistance of other interested local historians and volunteers formed the Port Maitland, "On the Grand" Historical Association (PMHA) in 2005 with the purpose of making local history available to all who wished to learn about it and all who wished to discover it through research.
In 1998 Bill started a history letter called the Grand Dispatch. It ran for five years before due to unfortunate circumstances it needed to take a rest. In 2013, The Grand Dispatch was resurrected under the sponsorship of PMHA.
Bill is interested in local Grand River Township's history and is an avid genealogist who records as many local families has time and records permit.

Janet Devos
Financial Secretary
905-701-5078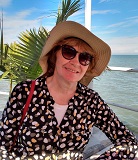 Wendy Strong
Recording Secretary / Tourism & Promotion
905-774-7028
A life-long resident of Port Maitland, Wendy is our Recording Secretary and Director of Tourism and Promotion.
Wendy raises and breeds Falabella Miniature horses. Wendy's website.

Bill Strong
Director & Webmaster
905-774-7028
Bill became our webmaster in 2014. A resident of Port Maitland, Bill has had a long time interest in local history and genealogy.
He was a founding member and Chair of the Ontario Genealogical Society Haldimand County Branch, a founding director of the Dunnville District Heritage Association, former Chair of the Cottonwood Mansion Preservation Society and a founding director of the Dunnville Agricultural Society (the Dunnville Fair Board).
Bill's website